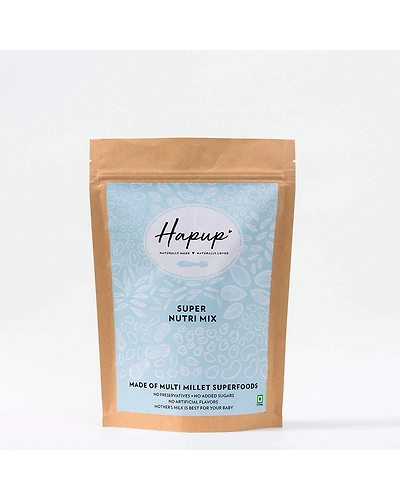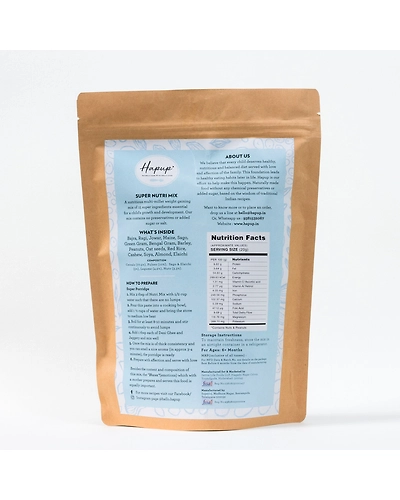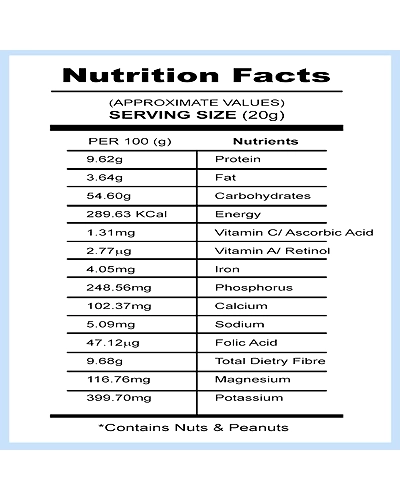 Hapup Super Nutri Mix, Multi Millet, Baby Food for 6 Months + , 250 Gm
You Save: 1. Discount 0.35%
| | |
| --- | --- |
| Brand | HAPUP |
| SKU: | SUPN-250gm |
| Availability | In Stock |
Write a Review
Our delicious Super Nutri Mix is a healthy multi-millet mix that essential for a child's development. Made of 15 natural super ingredients, it is a great source of iron, calcium, fibre and minerals. And the best bit?! Our mix adapts beautifully to your child's growth! Start off as sweet or savoury porridge for babies 6 months plus. As the baby grows, make it as Chappati, Idli, Dosa, Muffins, Ladoo...using our 50+ easy to make recipes!!!
Additional Information

A nutritious weight gaining mix of 15 super ingredients essential for a child's growth and development. Contains no chemical preservatives or added sugar or salt. Hapup is homemade using only regional ingredients and naturally processed. Naturally made. Key ingredients in Hapup are millets. Naturally loved.